I first took notice of the fashion house Balenciaga in 2003, when creative director Nicolas Ghesquiere translated classic neoprene wet-suit styling into futuristic miniskirts and bold-shouldered tops and dresses. I was 22. Born and raised (and still living in) Virginia, I admit I am not the fashion-pro equivalent of a Manhattan editor, for example, or high-powered mega-blogger, but I've absorbed fashion magazines since grade school. I've seen nearly every editorial fashion spread published in a major American fashion mag in the last ten, maybe fifteen years. After a while, it all starts to blend together. Looks are recycled; styles are reinvented and made new again. I tear pages out of magazines when I see a look that particularly inspires me and keep them in plastic sleeves in binders to reference later when I need outfit inspiration--when I first started doing this about eight years ago, I was tear-happy. I filled three binders quickly and bought a fourth. But in more recent years, I've gotten pickier. Most of the time, my magazines are still intact when I pass them along to my mother or recycle them--there just isn't much newness after a while.
I felt something when I noticed that neoprene collection in 2003. I wasn't yet jaded by repetitive fashion, but this was something more than my usual inspiration by an interesting look. This was closer to what I feel when I look at good art--I've always believed that good art isn't about aesthetics as much as it's about how it makes you feel, or that it makes you feel something at all. I feel my heart swell when I look at good art. It's like a balloon being inflated in my chest. It takes my breath away. There was a glimmer of that feeling when seeing the Balenciaga collection. There was an originality in the designs that I didn't see in other labels. There was a clearly executed vision.
Over the next few years, I began to be able to pick out Balenciaga pieces in editorials by sheer guess--when I saw something artistic and original and unlike anything I'd seen before, I knew it was Nicolas Ghesquiere for Balenciaga. His futuristic pieces looked modern, not costumey. He could drape chain-mail in a way that simultaneously made me think R2-D2 and ancient Greece. His geometry was feminine, his outsized volume classic. By the time he sent models down the runway in 2007 donning some sort of tribal-equestrian hybrid, their brows swathed with a band of white, I was in love.
I was excited when Ghesquiere abruptly announced his departure from Balenciaga last year. I was eager to see where he'd land, or if he'd launch his own label (God willing, one day). Louis Vuitton, a label made playful (and hugely profitable) by Marc Jacobs, is a promising place for Ghesquiere to begin his next chapter. The potential here is dynamic. Although I'm particularly interested to see what Ghesquiere makes of the legendary fashion house considering that the Vuitton we know today is essentially Jacobs's transformation. Marc Jacobs's collections for his own label have often complimented his work for Vuitton, and there have been some years where I felt the divide was thin. But also Jacobs is credited with launching the Vuitton house into household-name superstardom, pumping up the cool factor on a time-old luggage company and making it one of most valuable companies in the world. What will the artist Ghesquiere do with that?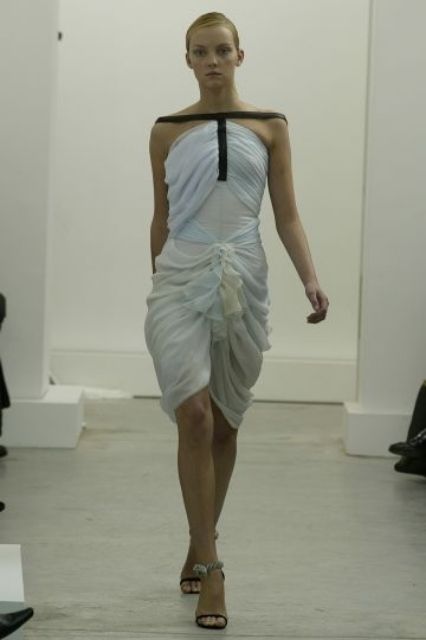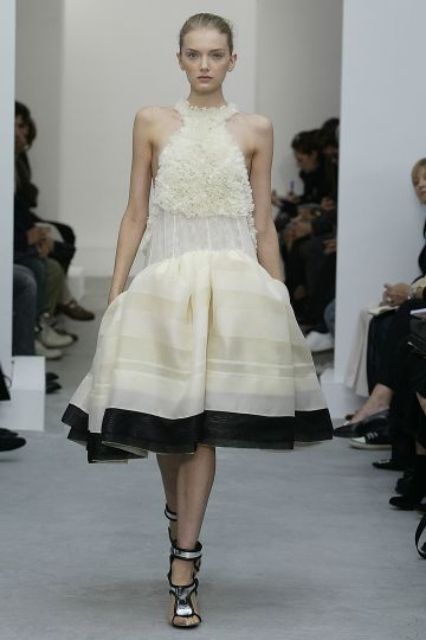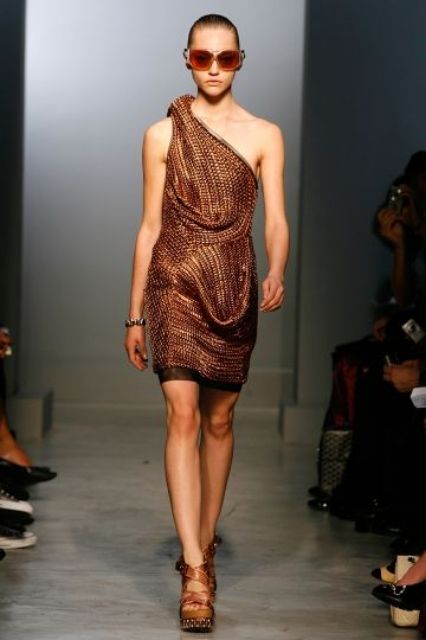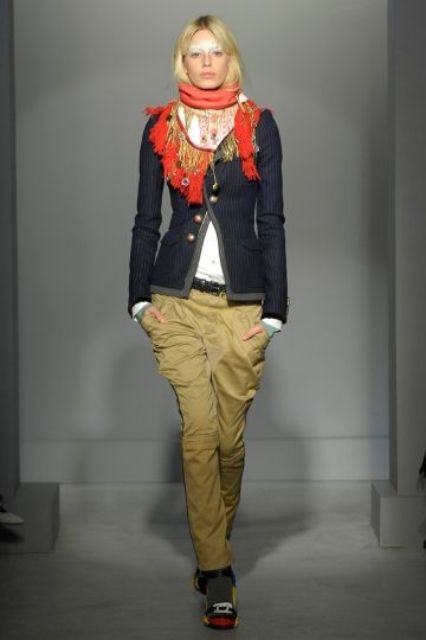 Runway shots from
Balenciaga.com
. Portrait of Ghesquiere from Google Images. Thanks for reading, you're beautiful.