Oh, hello.
In case you're wondering how I am and where I am these days, the answers, respectively, are "tired" and "at work." I've been working an average of 6 days a week for most of the last two months, some weeks 7, and when I have a day off, I generally lie in bed all day in my pajamas and watch
Nip/Tuck
,
Walking Dead
, and documentaries on Netflix. The past two Sundays I've seriously meant to do a StyleLikeU Sunday post but wind up napping instead. Also I'm not super interested in what I put on my body clothing-wise these days, because I'm tired in the morning and a bit brain-dead, and I really don't want to think about it. So you really haven't missed much--the outfits I'm
not
photographing and posting are of little excitement.
I haven't even had much time, or energy, to work on my novel, or any other projects for the most part. My downtime has become sacred. This won't last forever--I'm saving up for some things and trying to make extra money, but eventually that will balance out and then my life will as well. This past year has been a bit weird for me--lots of major transitions, lots of time-sucking and energy-draining happenings, lots of change and progress and projects. It's left me fatigued to say the least. But some things are on the horizon, and pretty soon everything is going to come together. I'll know I've arrived to this place I'm on my way to when I stand in front of my closet and itch to put on the weirdest, coolest outfit I can and photograph myself.
The
itch
part is the important part. I still occasionally put on a weird outfit and take pictures of myself, but I do it the way I make myself get out of bed in the morning--grudgingly and with a great desire to remain in my pajamas. Put one foot in front of the other, just keep swimming, go for the gold, reach the finish line--the point to any taxing period of a person's life is to keep moving forward, and eventually you'll get to where you're going. And if you're wearing a vintage kimono when you get there, awesome.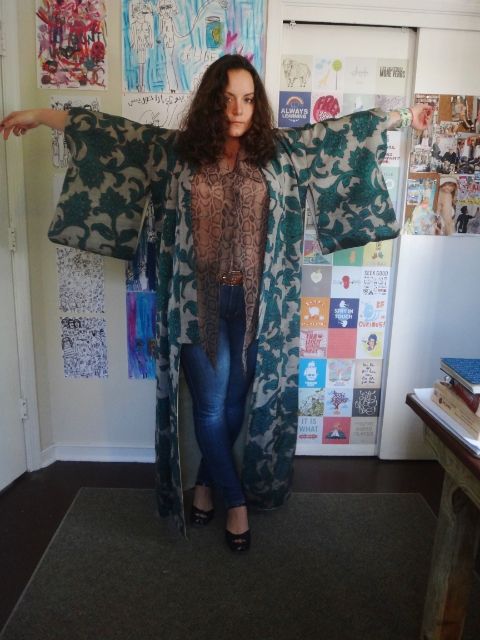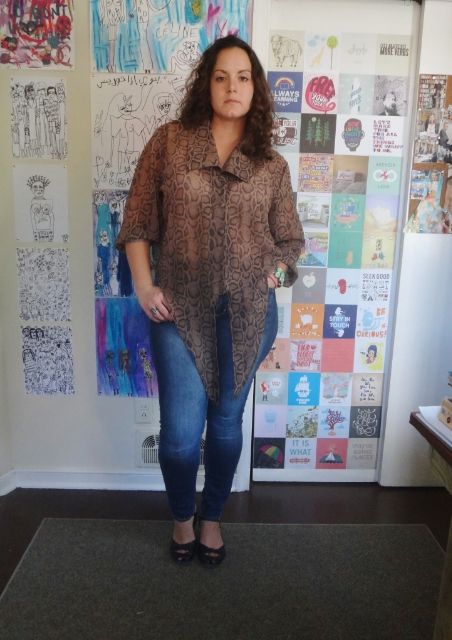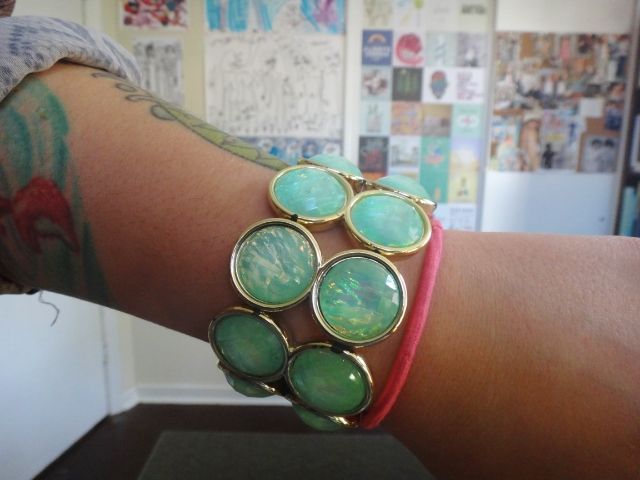 Thanks for reading, you're beautiful.