To better understand why I'm talking about couture right now, refer to this passage from Tuesday's blog post:
It may be sort of weird to be talking about the couture shows during New York Fashion Week, but it's not like the seasons make practical sense in our lives anyway. I'm looking at the Fall shows as they come out, but I feel like I can't really get invested until, well, Fall. When the Spring shows went on a few months ago, I started to post my favorite looks and review them in the non-reviewy way I do, but it just felt wrong. The weather was cooling down, and I was gearing up for thermals and chunky sweaters, and I had a hard time relating to the silks and florals of Spring. So I decided to wait, and post my thoughts about the Spring collections when the actual, meteorological season of Spring begins. And then I can actually infuse the inspiration into my wardrobe choices and live it, rather than pine for it like I usually do.

And yes, I get the business side of why collections are shown so far in advance. Stores must place orders, production must get underway. But for those of us who view the collections for inspiration purposes or because we like to review them on our blogs or incorporate them into our outfits, it makes more sense to just wait. So while I'm checking the Fall goods out, I won't be talking about them until September. And pretty soon I'll be digging through the SS/13 archives on Style.com and Vogue.com to comment on those collections and try to recreate my favorites. In the meantime, though, I decided to do a couple posts about my favorite Spring couture collections.
How do I describe how much I like Raf Simons heading Dior? Weird, corny buzz-phrases like "one to watch" and other dumb shit I can't even articulate are swirling around in my head as I try to answer that question. I like him. I think this was a fantastic move on the part of LVMH, the conglomerate that owns Christian Dior (which, by the way, basically stands for Louis Vuitton Moet Hennessy, a flossy-mindfuck that I feel like must be headed by a blingy hip hop mogul wearing diamond-encrusted grills). I can't really think of another, better way of saying that right now. Or possibly ever. Oh wait, I just thought of one--
score
. After blowing minds worldwide with his debut Fall couture collection, Simons brought a mix of grace and edge to his Spring couture runway. I love how he started the show with clean, elegant lines that evoke iconic Dior, and then finished off with more fashion-forward, cool-girl pieces.
View my favorites.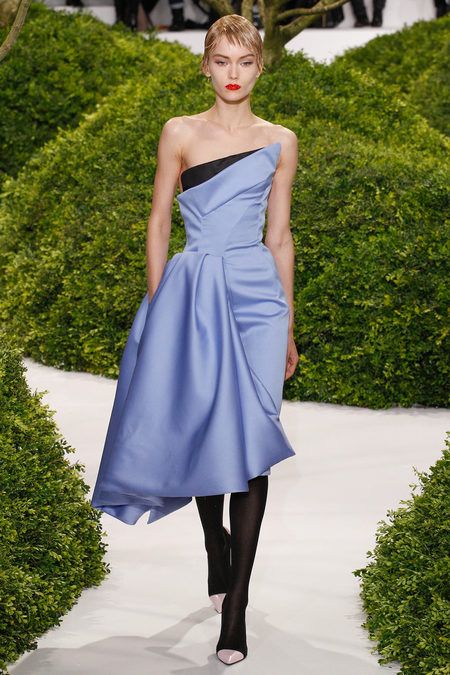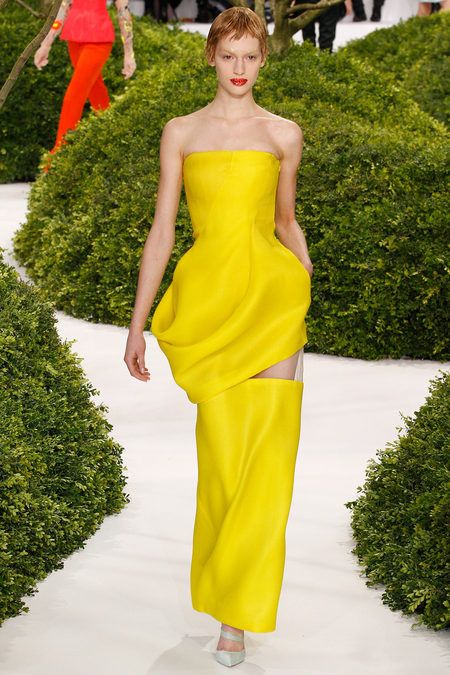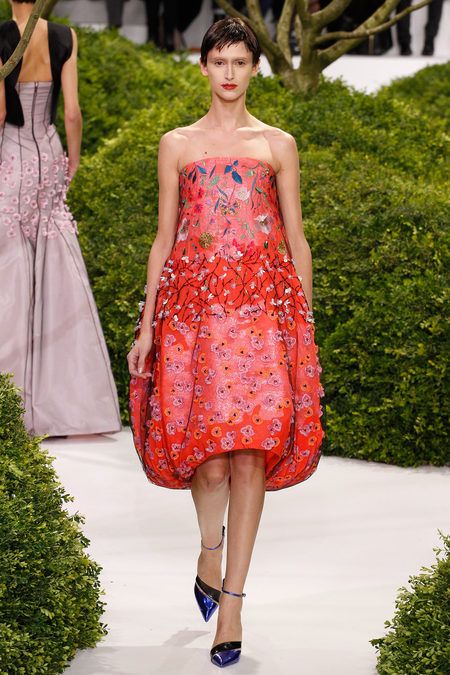 Thanks for reading, you're beautiful. All photos from
Style.com
, where you can view the entire collection.