This is what I wore to work on Sunday. I don't really know what vibe I was channeling, but I think I just wanted an excuse to wear this vintage robe, which I used to wear around my house and let the long hem trail after me whilst envisioning Colonial times before it occurred to me I could wear this, like,
out
. In public.
So I'm moving soon, hopefully into this darling apartment I looked at last week and am waiting to be approved for (cross your fingers!!), and I'm really excited to enter that new chapter. I have so much transition going on right now, it'll be nice to finalize something. Most of my time right now is spent packing up my old place and looking for new work opportunities and squeezing in a few glasses of wine with my girlfriends. I can't wait to decorate a new space--I have been watching home decor shows on Hulu like mad and am so inspired, I am literally dreaming of furniture. And I am excited to get back into writing my novel, which has been on hold, and also to feel like the transition part is at least somewhat over and I have arrived some place. So that's what is up with me. Look at my outfit.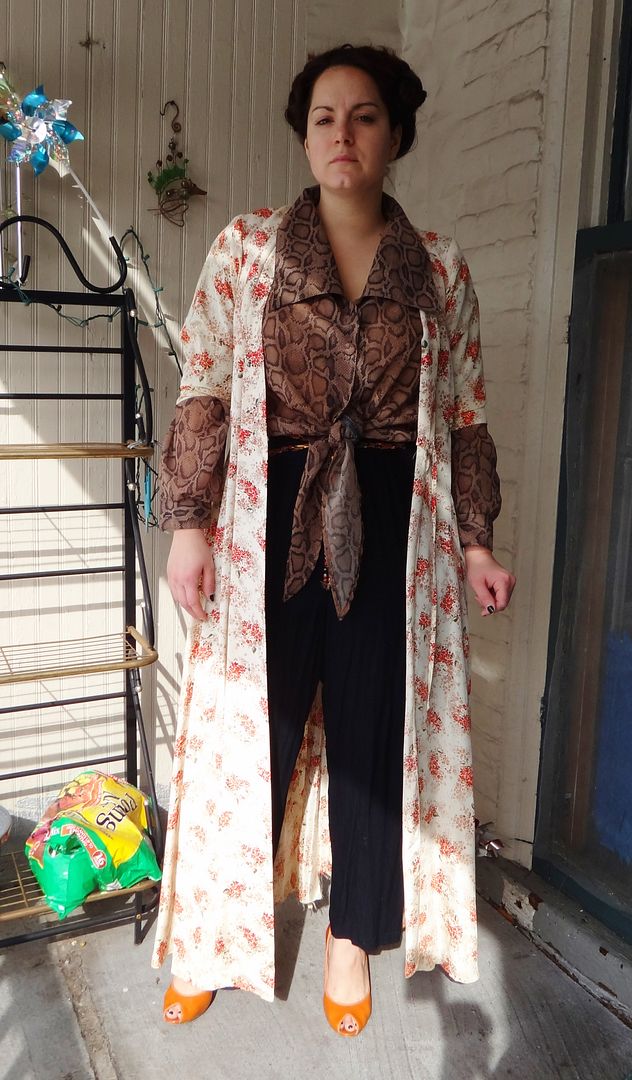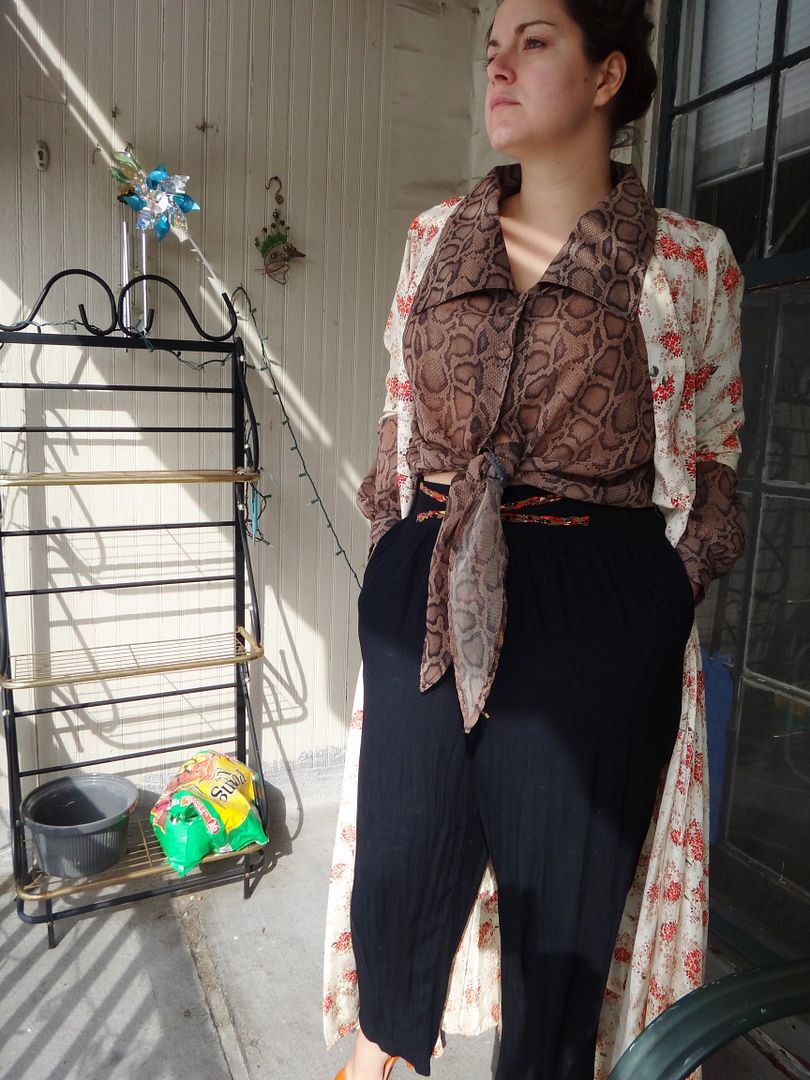 Thanks for reading, you're beautiful! Don't forget to check me out on facebook, twitter, and instagram at the left!