My apartment looks weird right now. The ex moved out his stuff a couple weeks ago, including some furniture, and I had to rearrange a little to make it livable for the next month or so before I officially move out. It's a little empty, and the floors are bare, and the stacks of boxes are steadily growing as I slowly pack my things. I can't wait to move into a new place next month--the fresh environment will be energizing, and I love to decorate.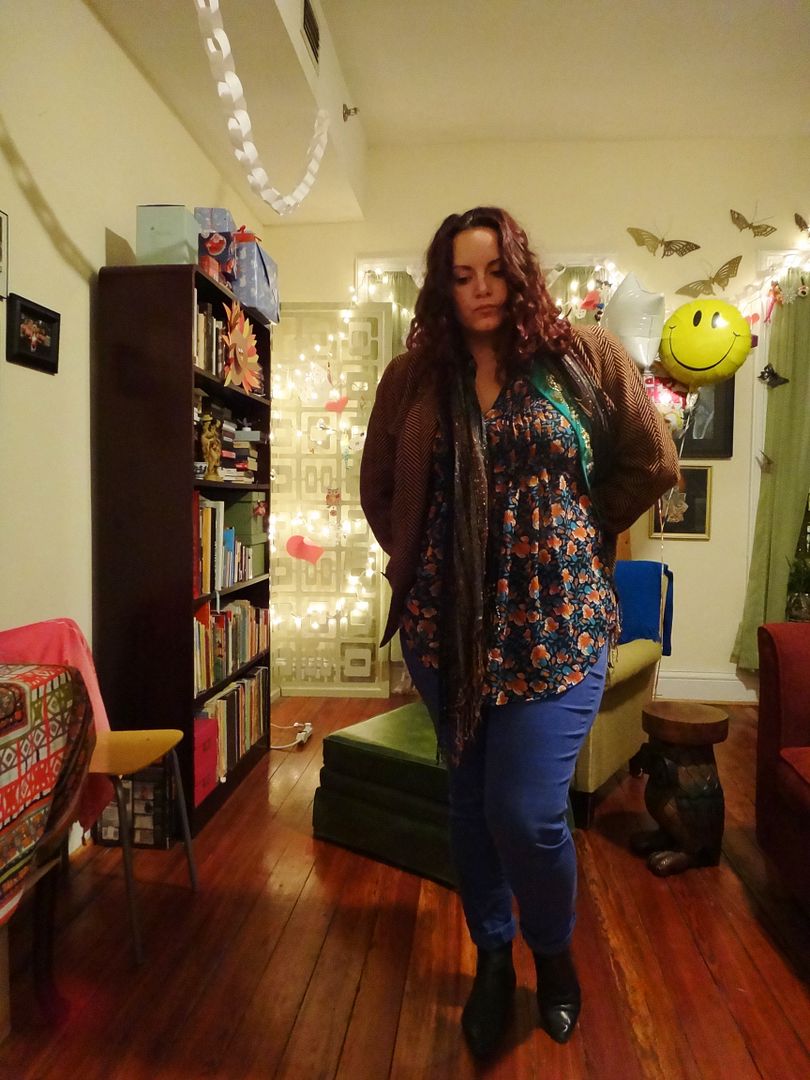 Oh, also! I dyed my hair. You can kinda see it here, it's a dark reddish brown, but you'll be able to see it better in my next post. I guess I'm a redhead now, although I still feel like a brunette.
Thanks for reading, you're beautiful.