Welcome to the newly designed
and this is peak
! I know, the layout is basically the same, but I like it and didn't want to change that part. It still feels fresh though with a new, handmade header and new color scheme.
And something else is different too. Or should I say, missing. Erased. As in every post I've ever created prior to December 31st, 2012. That's the fresh start I really needed--a blank slate. And I'll tell you why.
When I first created this blog almost two years ago, I didn't really know what kind of blog I wanted it to be, except for one thing--I knew I wanted it to be about the celebration of awesomeness. I named it
and this is peak
after a quote my bestie
Alison
said that referred to the peak of our lives. As in the high-point, the best years, the peak. The phrase reminds me to always live like I'm in the peak of my life, like all the years are the best years.
And the last two years, I haven't been doing that. I've been doing things that make me unhappy and putting energy into things that don't fulfill me, enrich me, or fill me with light. I haven't been living my best life, and I've let things drag me down. It has certainly not been
peak
.
2013 is my year to change that. This is the year that I will weed out the bits that stifle me and let the light in. This is a year for new beginnings--a new home, hopefully soon a new job, new goals and directions, maybe even new love. I'm hopeful, and ready.
Of course, there were a lot of good outfits in those two years of posts that I erased yesterday. And so, I'll spend the next couple posts taking a look back at my favorite looks from years past and garnering inspiration for future looks to come.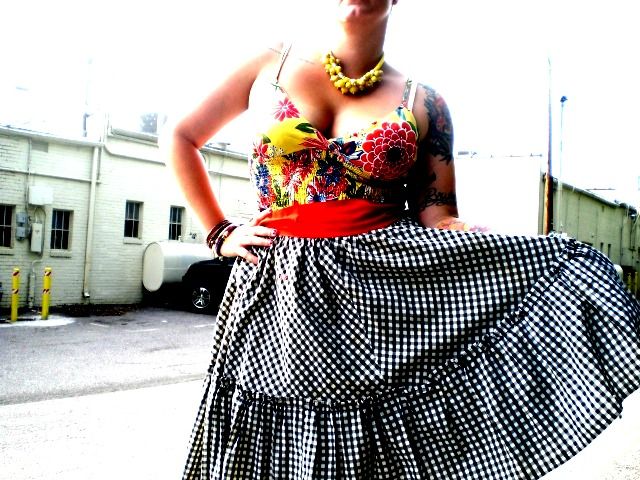 I was going to actually post a few more than this but I'm having trouble resizing my photos on Photobucket. I'm switching over from Flickr for photo hosting but there seem to be some glitches. If anyone uses Photobucket and knows anything about this issue, any advice would be cool.
Anyhoo, I hope everyone had a good time last night and is excited about the new year! Thanks for reading, you're beautiful.