It's actually been cold enough in Richmond lately to wear a heavy coat, which doesn't always happen around here (see: last year). I got this big beige number at a thrift shop a couple years ago, and have been grabbing it to throw over jeans and dresses alike in the last few weeks. The buttons are half-missing, so I keep a wide leather belt in the pocket to tie around it when the wind blows.
Here are a couple casual coat looks from the last week or so. I wore that denim ensemble to run errands this past Saturday, with a scarf I neglected to photograph because I grabbed it on my way out the door, and I felt surprisingly chic.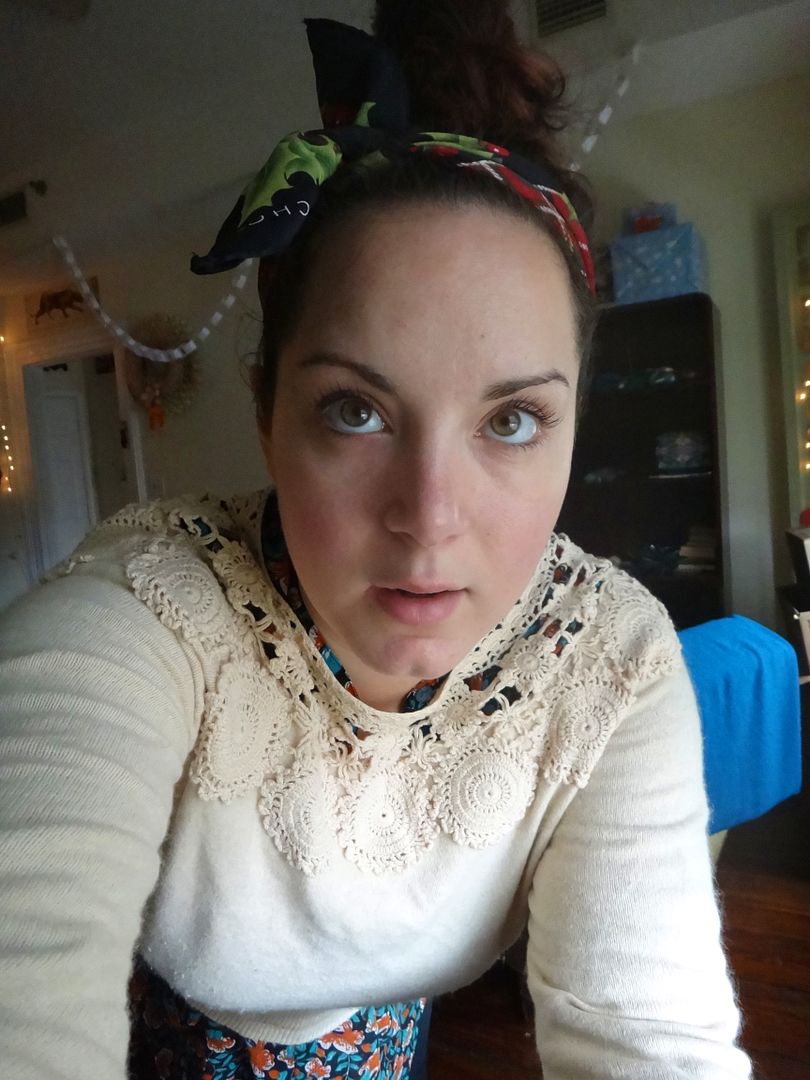 Thanks for reading, you're beautiful.