I got this sweater at a thrift store and it's a crowd favorite. I wore it without a coat this day, even though it was cold and a little rainy out, and I was still warm and cozy. You can see my new hair color better here too, in the last pic.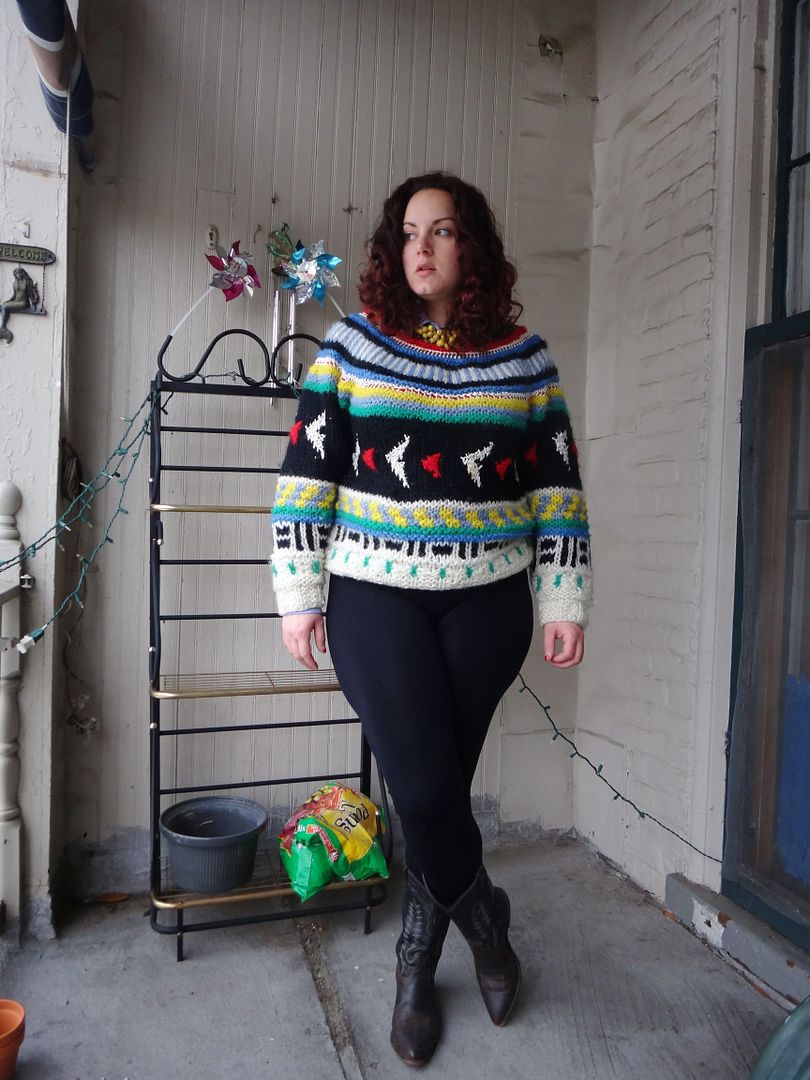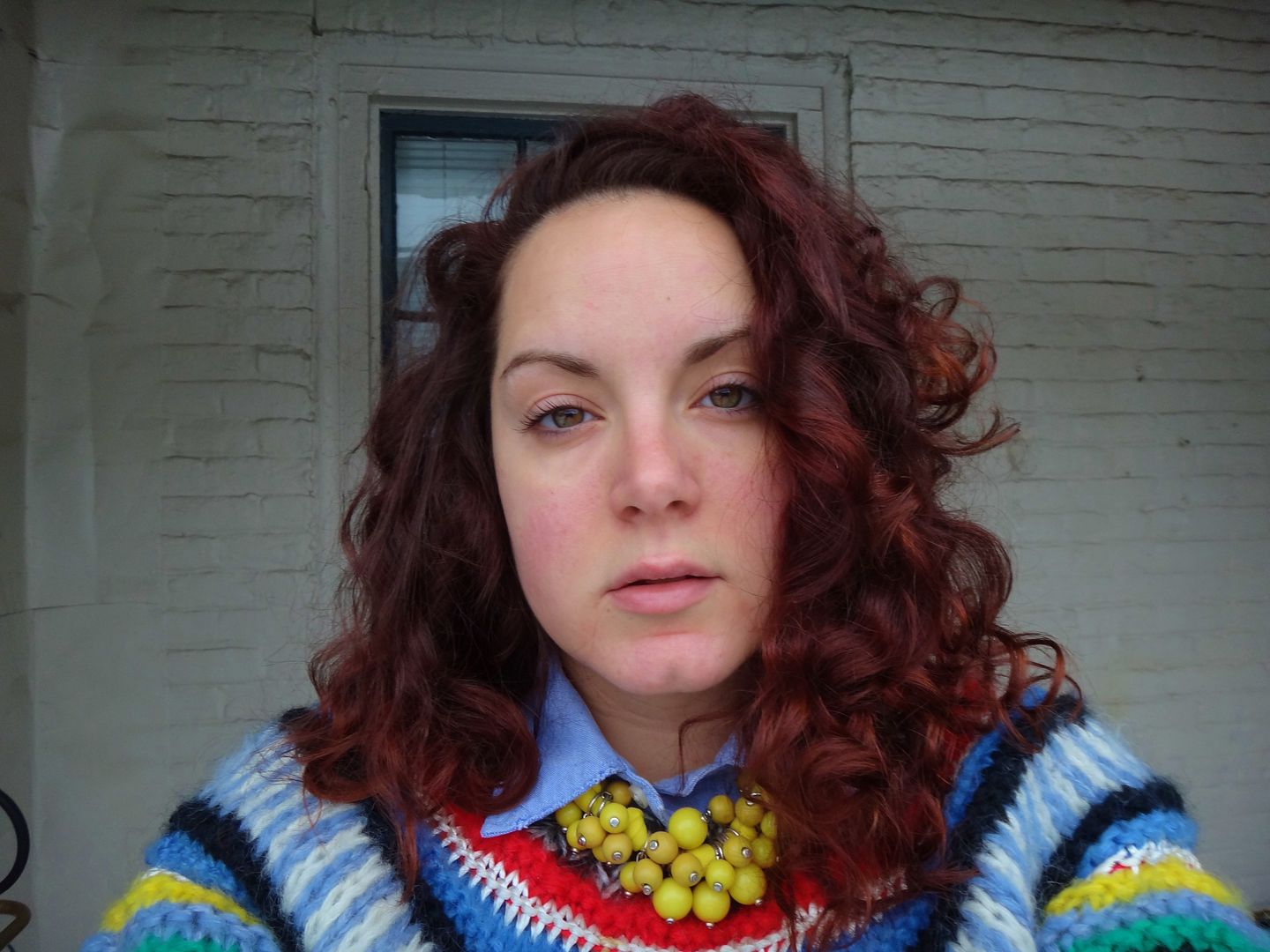 I guess it's pretty red! I'm sure it'll fade though and be less bright, unfortch. 'Scuse my tired eyes in that last shot--I had been awake for all of an hour maybe and it takes my face awhile to wake up sometimes.
Thanks for reading, you're beautiful.