I enjoy fashion as art. One of the best experiences of my life was a trip I took to New York to see the Alexander McQueen exhibit at the Met. The exhibit was gigantic in size--the galleries full of his most famed and revered creations seemed to go on forever. It took several hours to see the whole thing. Towards the end, I kept thinking,
this must be the last gallery
, and then there would be another. And another. And another. By the end,
Alison
and I were exhausted, no longer able to take in any more genius. And although I am deeply inspired by avant garde, artistic creations in fashion, when I click through these types of collections online, I tend to skip them in favor of more wearable things I could actually see myself in. I think this is interesting, because it feels somehow disconnected from my true taste. I am very much drawn to the imaginative, the unusual, the interpretive. But I think the reason why I skip so many "avant garde" collections is because so many of them border on comedic--I can only take but so many plays on fast food logos, clown costumes, oversize graphics meant to be worn by anime characters, club-kid rave-wear, look-at-me outlandishness before I must ask:
But where is the art?
Where is the actual talent in design, where is the tailoring, the attention to detail, the beauty? Few in fashion have nailed the gorgeous balance between creative, artful design and beautifully tailored, even wearable clothing like Alexander McQueen, but as I was clicking through the Spring/Summer 2015 shows for seasonal inspiration, I felt like I found a close second.
Some of Gareth Pugh's collection hit the wearable mark, like the gorgeously draped striped gown that I want to wear everywhere from the grocery store to the gala. Other pieces were more interpretive, featuring enormous steer masks and flying saucer-like "hats" worn atop samurai-inspired tunics. I felt like these pieces, whether more art or everyday, appeared well-crafted and thoughtfully designed. There was tailoring, purposeful placement of fabric and seam. I've heard of Gareth Pugh before and have looked at some of his stuff, but this was the first time I've really paid attention. He will be added to my list of go-to inspiration sources, both in creation and style.
Here are a few of my favorites from the collection: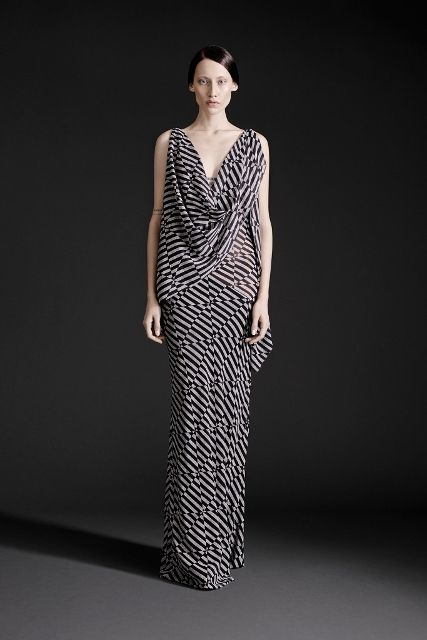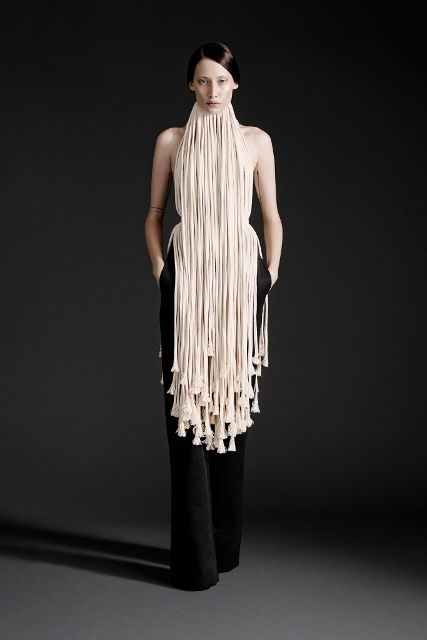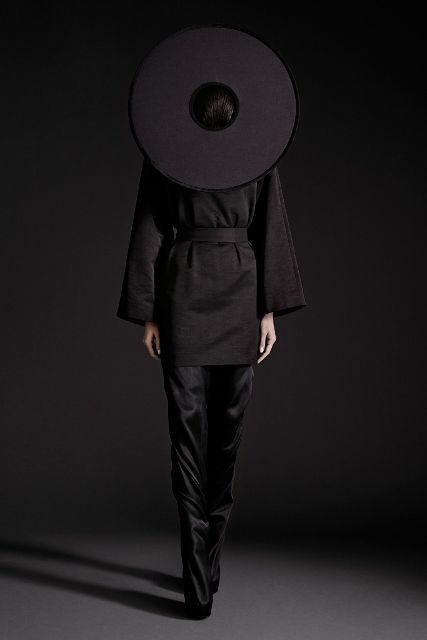 Thank you for reading, you're beautiful. All images in this post are from
style.com
.