I think Black Skirts would be a really excellent name for a band. I don't play music, and my singing voice is genuinely atrocious (not hyperbole or coy self-deprecation), so I won't be naming any bands any time soon. Maybe I could name a novel
Black Skirts
, or name a band in a novel Black Skirts? Holy shit--I
am
writing a novel, and the chapter I just finished features a minor character who is in a band. I'm not going to tell you what I previously named the band because now that name feels stupid. I will rechristen the minor character's band Black Skirts.
All of that literally occurred to me as I typed that paragraph.
Felina
is the genius behind our frequent blog gifs. Well, it's a collaboration. I set up the shots, she comes up with a great deal of the poses (although most of them are last minute voguing before the shutter snaps), and then she arranges them into delightful sequences and emails them to me. She named the file for this one Black Skirts. She shall have an acknowledgement in my book.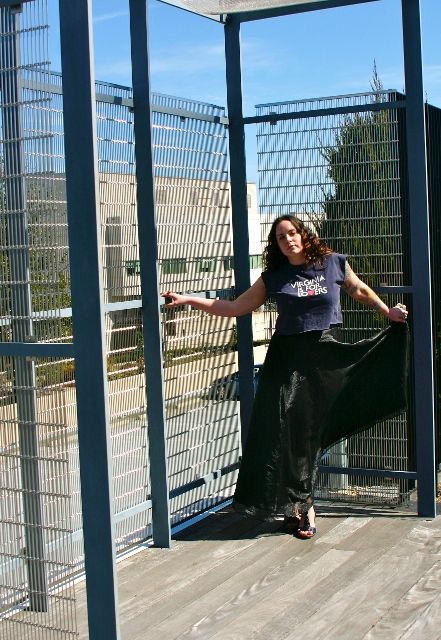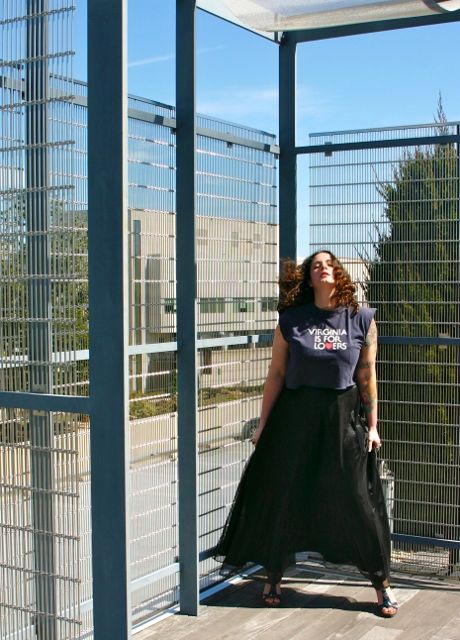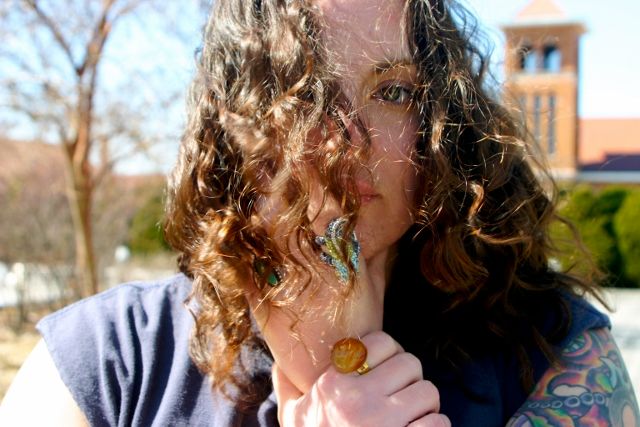 Madonna lyrics. We made these with 4x6 canvases and stamps.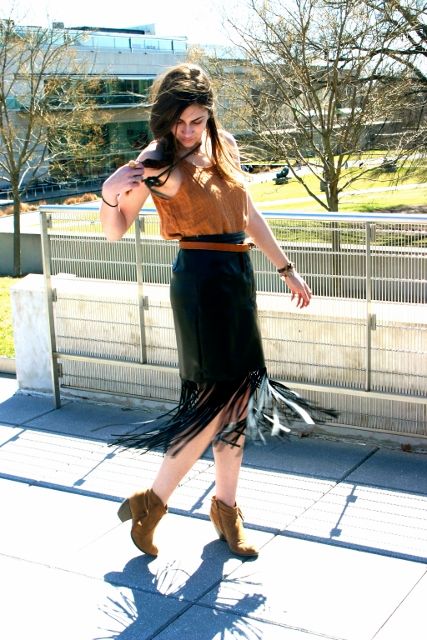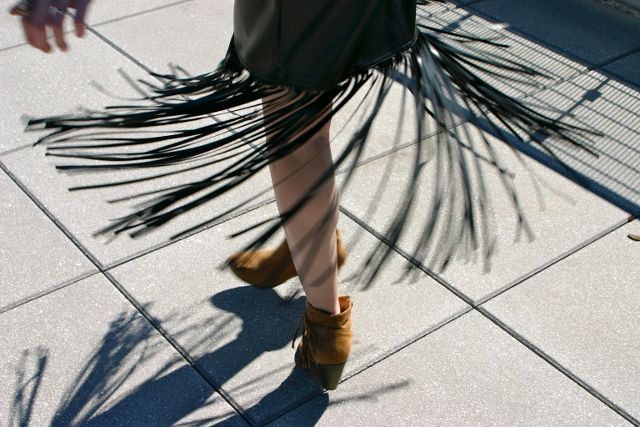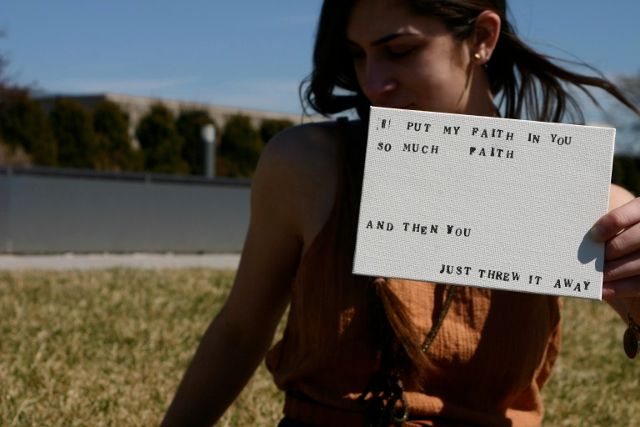 Paramore lyrics. We're angsty girls.
Felina and I both bought our black skirts at a giant and amazing Salvation Army in the middle of nowhere whose exact location I will not tell you. Sorry, thrifter's secrets. I wear the ballgown skirt, Fee wears the leather fringe. Thanks for reading, you're beautiful.